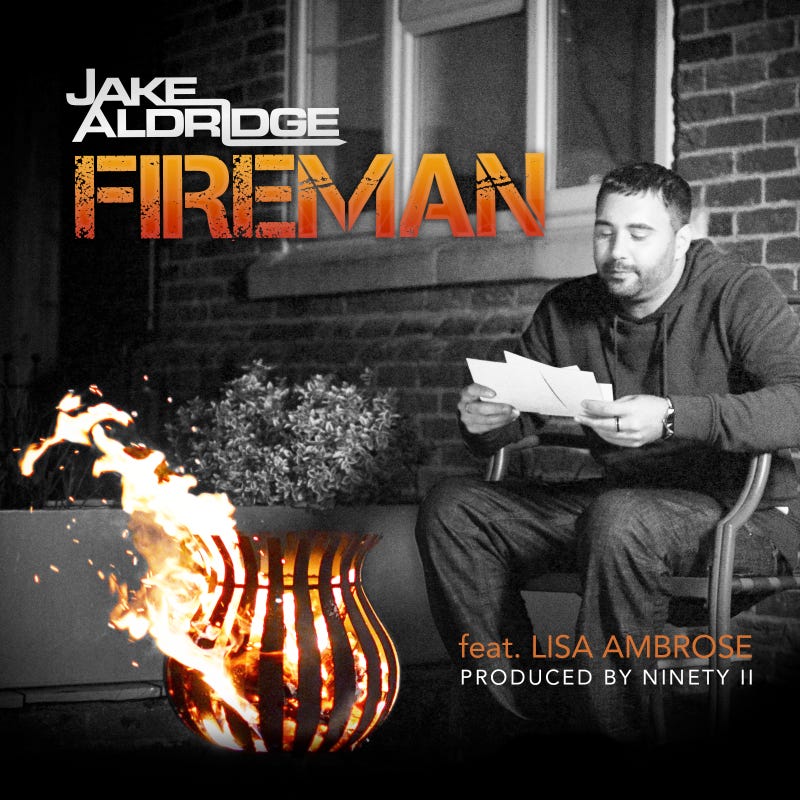 'Fireman' is the new single from rap artist, Jake Aldridge, and for his latest track, he has teamed up with Battle of the bandstands winner, Lisa Ambrose.
The new single tackles the issue of lost love as can be seen in the lyrics of the hook: '...you ran right out the door'. Sadly, Jake lost his Dad at the age of 11, but music soon became a way of jotting down his feelings as he discovered his talent for writing lyrics.
Jake soon found a confidence in rapping his lyrics and now he has formed his own style that forges R&B with hip-hop and pop and quality production values.
In the past, Jake has seen his music featured on Tom Robinson's BBC Introducing mixtape, Playboy TV and The Zone top 40 charts, where he rached no.1.
Inspired by the likes of Tupac Shakur and Dr Dre, Jake believes his music is entirely honest and offers his fans an insight to his life and emotions. The song has been produced by Ninety II, an up and coming producer from Bristol.
Links:
www.soundcloud.com/jakealdridge
www.youtube.com/jakealdridgemusic
www.facebook.com/jakealdridgeuk
www.twitter.com/jakealdridgeuk /